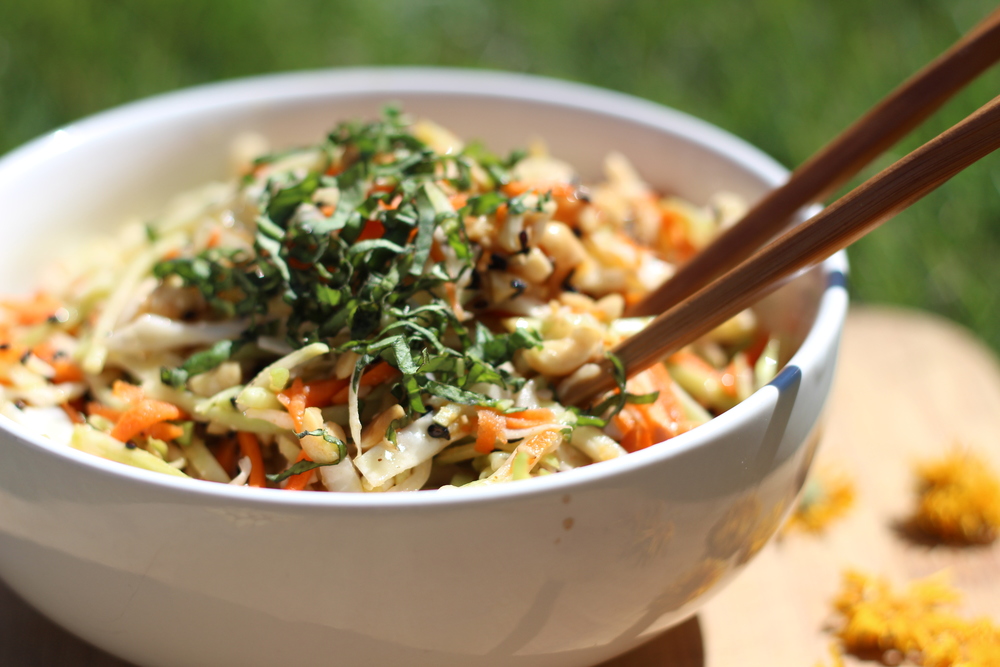 Asian Peanut Broccoli Slaw
The best part about this recipe is it is so quick to make. An added side benefit is it is really yummy too.
Author:
Samantha B. Johnson
Ingredients
Salad Mix:
5 oz broccoli slaw (available at most markets already prepared or you can make your own by shredding broccoli stems)
1 small carrot- shredded
2 cups green cabbage - shredded
⅔ cup roasted salted peanuts - chopped
2 tbsp sesame seeds
1 tbsp sliced basil - tightly packed



Dressing:
1 tbsp toasted sesame oil
3 tbsp peanut oil
3 tbsp red wine vinegar
⅛ tsp black pepper
¼ tsp salt
½ tsp honey (can use vegan alternative of your choice)
Instructions
Mix dressing ingredients in a small bowl
Put all salad ingredients in a large bowl
Mix together salad and dressing
Voila!