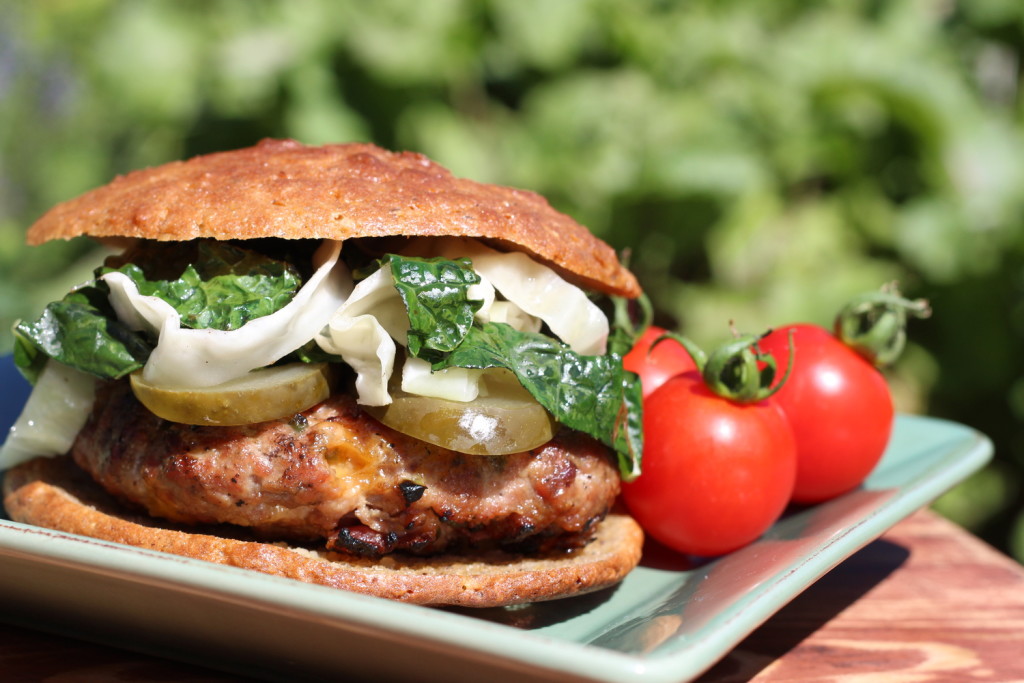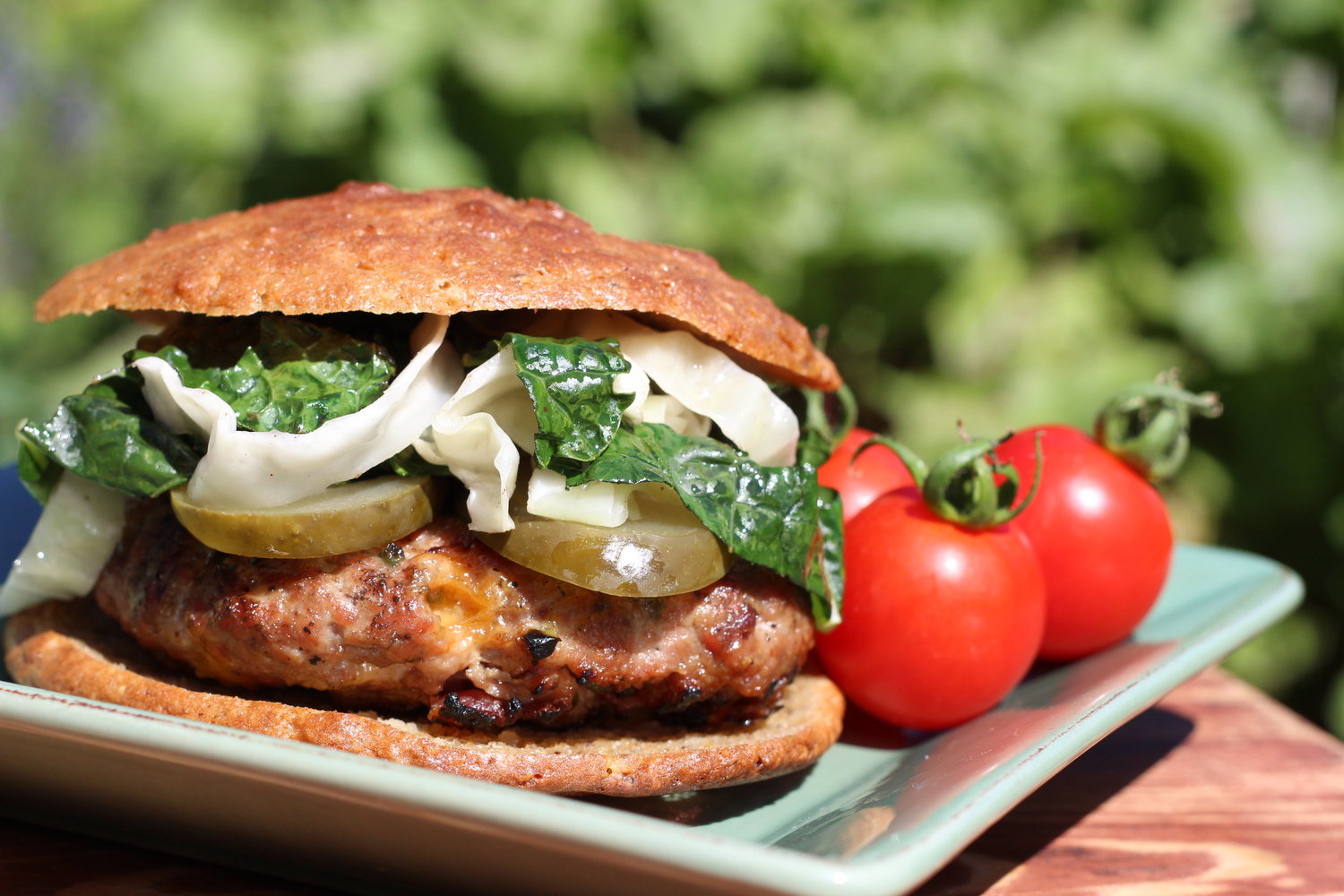 Bacon, Cheddar and Jalapeno Turkey Burgers
I know you have probably had some variation of this western style burger but... what makes this one unique, is using turkey meat and putting the bacon and the bacon grease inside the patties. OMG so good. Unfortunately, I can't take credit for this recipe... This is the genius of my step sister Stephanie who actually won a burger patty contest using this recipe! It really is that good. Enjoy!
Author:
Samantha B. Johnson
Ingredients
1.25 lb dark turkey meat
5 strips bacon
1 tbsp chopped jalapeño
4oz cheddar cheese
¼ cup bacon grease
½ tsp salt
½ tsp ground black pepper
*Optional kale and cabbage topping:
4 kale leafs
½ cup green cabbage- shredded
1 tbsp garlic-infused oil
Lemon
Instructions
Turn grill on med/high heat
Cook bacon until desired crispiness, save grease!
Combine all ingredients into a medium bowl and make 3 patties
Grill with med/high heat for ~ 4-7 min on each side
Serve with my Best Buns
*Optional topping
Using bacon skillet add 1 tbsp garlic infused oil and let pan heat up then add kale and cabbage a pinch of salt and a squeeze of lemon and sauté until greens have softened.
29