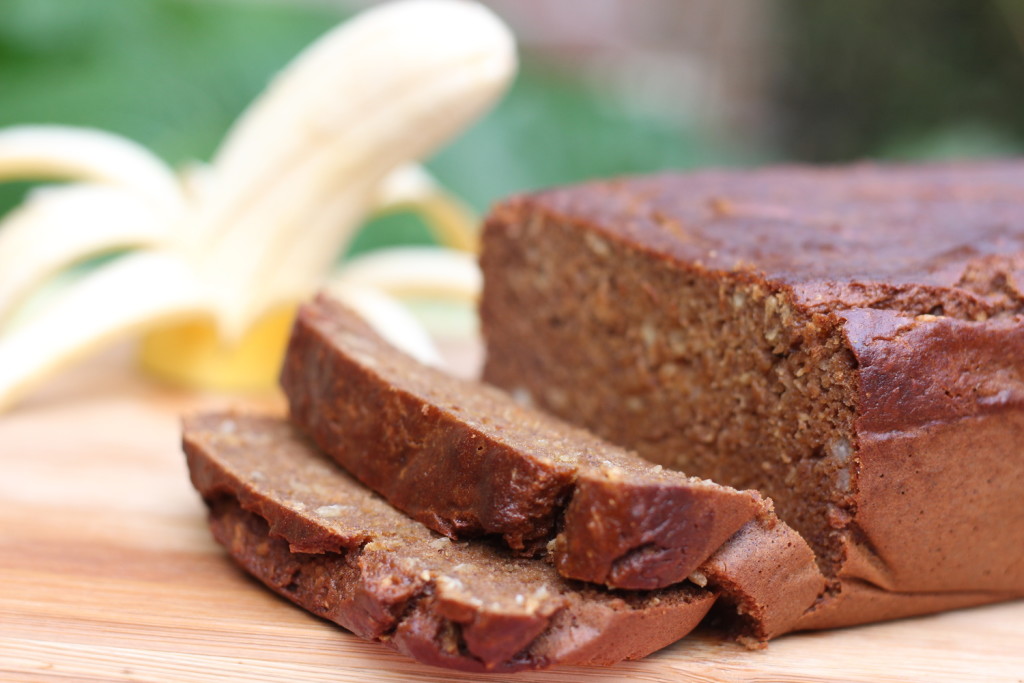 Banana Carrot Coconut Loaf
This is so good for breakfast! This loaf is moist, not over sweet, hearty and filling. I had made it several times with almond flour and it was delicious but I just made it with chestnut flour and I think I like it better with the chestnut flour. I highly encourage you to try it with the chestnut flour it has this great natural sweetness to it. Yum!
Author:
Samantha B. Johnson
Ingredients
2 med carrots
2 small bananas
3 tbsp coconut butter
3 eggs
3 tbsp sunflower butter
1 tsp vanilla extract
¼ cup honey + ¼ tsp honey
1¼ cup almond flour or chestnut flour (I prefer with chestnut)
1 tsp baking soda
½ cup shredded coconut
Instructions
Preheat oven to 350 degrees
Cut carrots into smaller pieces and put in a pot and cover with water boil until you can easily put a fork in it
When carrots are soft put cooked carrots and bananas in a Cuisinart and blend until smooth
Add the rest of the ingredients except for the coconut shreds to the Cuisinart and blend until thoughly mixed
Add coconut shreds and pulse for a few seconds
Line a bread pan with parchment paper and pour batter into pan and bake for 60-70 min or until crust is a nice golden brown and when you press down on the top it is nice and firm.