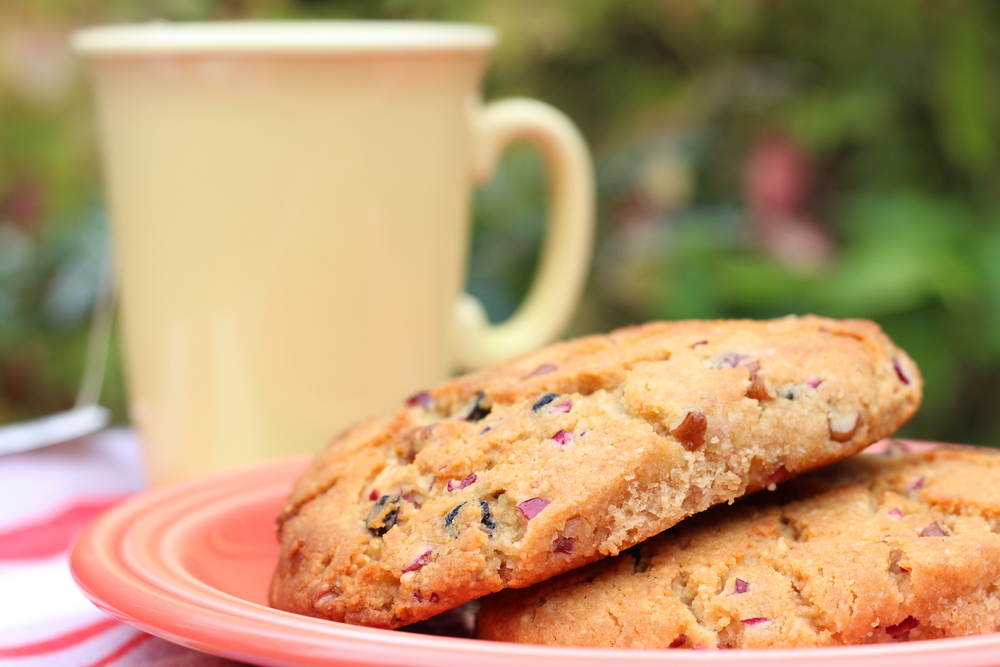 Blueberry, Cranberry & Pecan Soft Scones
These are extremely decadent! Moist, sweet, tart and buttery. I was on the hunt for unsweetened cranberries and apparently they don't exist at the supermarket. One of the guys in produce suggested I try fresh cranberries. It was a revolutionary thought. I realized I had never actually eaten a fresh raw cranberry. My bet is that you haven't either. Turns out they are delicious! So I used fresh cranberries in the scones and I was very pleased with the way they turned out.
Author:
Samantha B. Johnson
Ingredients
1 ½ cup almond flour
½ cup coconut flour
1 egg
½ cup lactose free yogurt (or plain coconut yogurt)
4 tbsp palm shortening
4 tbsp ghee (or coconut oil)
⅓ cup honey
½ tsp salt
1 tsp baking powder
¼ cup dried blueberries
¼ cup fresh cranberries- chopped fine
¼ cup chopped pecans
Instructions
Preheat oven to 400 degrees
Mix all ingredients, except for blueberries, cranberries and pecans, in a bowl using a hand mixer
Add blueberries, cranberries and pecans and stir in by hand
Line a baking sheet with parchment paper
Form dough into 6 triangle shaped disks (or whatever shape you like hearts are good too!)
Bake in oven for 15-20min or until browned
Let cool and enjoy!