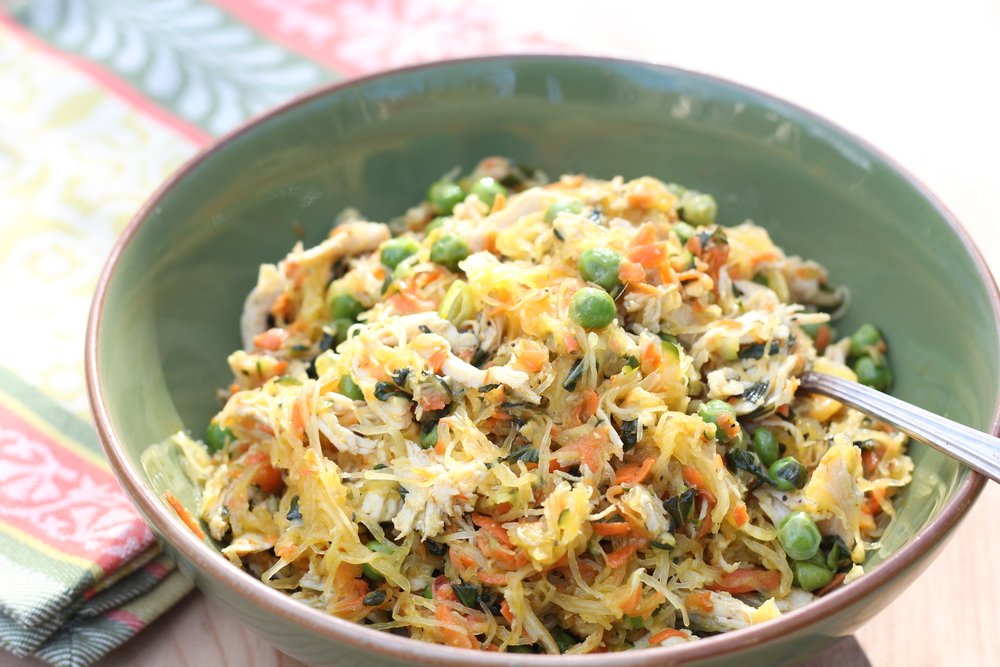 Chicken Veggie Basil Spagetti Squash
You can make spaghetti squash a million ways, this is a fun option if you have some fresh basil on hand. Yum Yum!
Author:
Samantha B. Johnson
Ingredients
1 boneless skinless chicken breast
1 small spaghetti squash
1 zucchini- grated
1 carrot- grated
1 cup peas
½ cup basil- minced
½ tsp salt
¼ tsp black pepper
⅛ tsp red pepper flakes
parmesan cheese (optional)
Instructions
Preheat oven to 400 degrees
Cut spaghetti squash in half lengthwise and put face down in baking dish with 1 inch of water
Bake until squash has softened enough to scoop out (about 25-35 min). You can test it by pushing on back of squash and it should indent.
Put chicken breast in pot and cover with water, boil for 10 min
When chicken is done cooking remove from water let cool a few minutes and then shred using a fork or your fingers and set aside
Heat skillet to med/high heat and add cooking oil graded carrot and graded zucchini and let sauté until oil turns yellow from carrots
Add spices and peas and sauté another 5 min
Add basil and shredded chicken spaghetti squash innards and mix together
Add some more garlic infused oil if nessisary
Serve with parmesan cheese sprinkled on top
Enjoy!