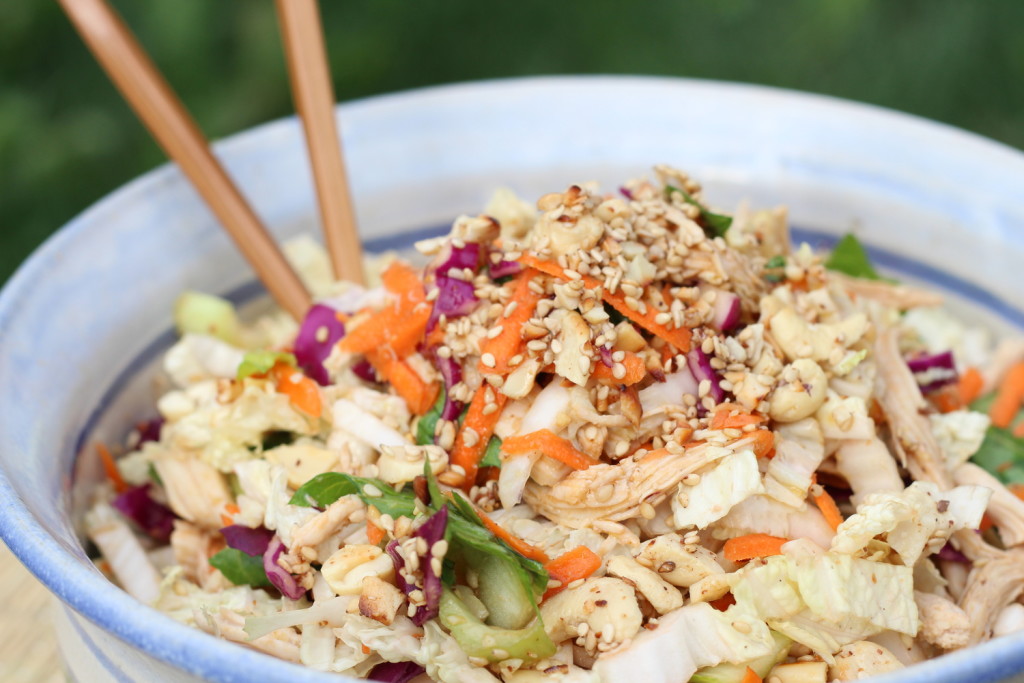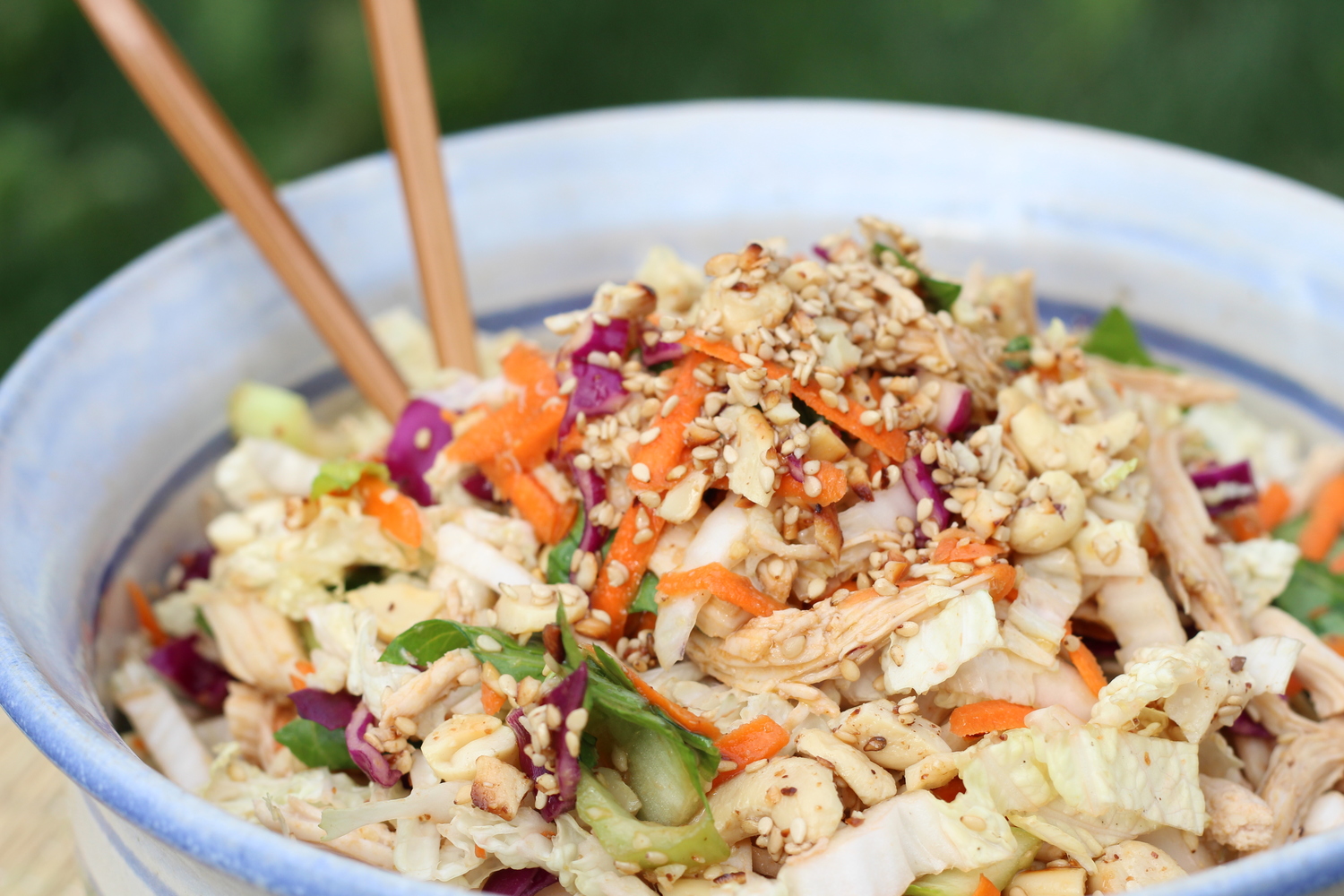 Chinese Chicken Salad
This salad is really tasty. It is definitely an entree type salad filling, fresh, crispy and yum yum delicious.
Author:
Samantha B. Johnson
Ingredients
1 chicken breast- boiled and shredded
2 baby bok choy- sliced
1 napa cabbage- sliced
1 cup red cabbage- finely sliced
1 carrot- shredded
1 ¼ cup cashews- toasted
3 tbsp sesame seeds
¼ tsp salt
1 tbsp coconut aminos
1 tbsp lemon juice
Honey Sesame Dressing (recipe here)
Instructions
Put chicken breast into a pot and cover it with water, bring to boil and boil for about 10 min
While chicken is boiling, put skillet on med/high and add 1 tbsp oil and cashews and sauté until browned then add sesame seeds and let brown.
Remove cashews and sesame seeds from skillet and let cool
Slice bok choy, and both cabbages into small strips, shred carrots and place all in a large bowl
When chicken is done remove it from water and let it cool. When cool enough to touch use fingers or a fork and shred chicken
Heat skillet to med/high and add shredded chicken, lemon juice salt and coconut animos and sauté a few minutes until chicken is fully cooked. Turn off skillet and let chicken cool
Once chicken and nuts have cooled mix all ingredients together in a large bowl add dressing and feast!