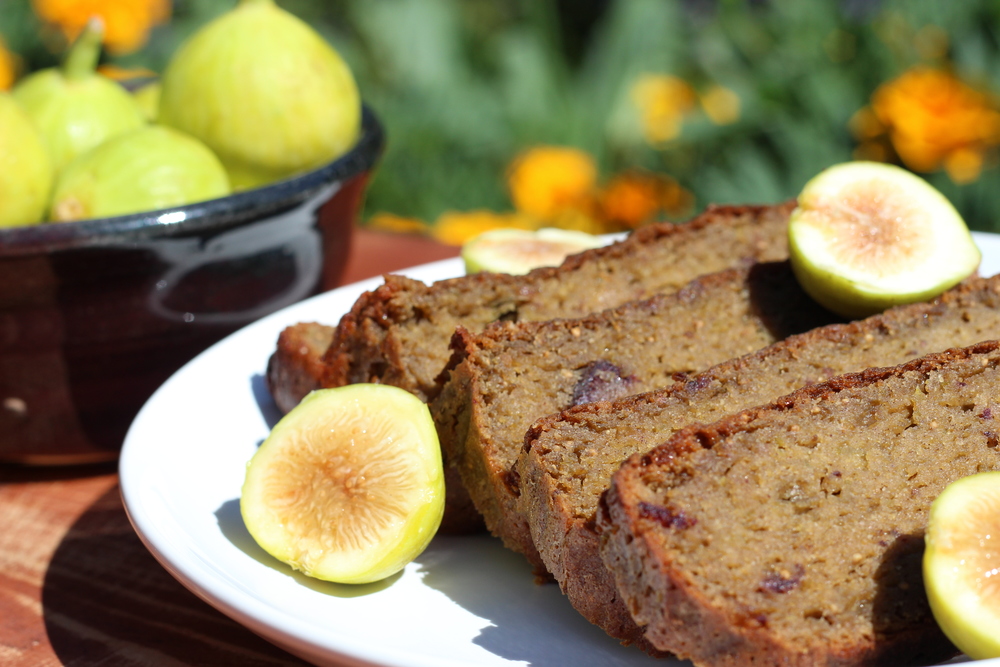 Figgy Bread
This bread is oh so moist and delicious. The fresh figs give it a moist, chewy texture and in combination with the sunflower butter and dates, this bread has a deep rich flavor that is bound to satisfy your taste buds. Makes for a great breakfast pastry.
Author:
Samantha B. Johnson
Ingredients
2 cups almond flour
2 eggs
¼ cup sun butter
¼ cup coconut oil
3 dates
10 fresh figs
⅛ tsp cardamom
⅛ tsp nutmeg
1 tsp cinnamon
1 tsp vanilla extract
1 tsp baking soda
¼ cup honey
½ tsp salt
Instructions
Preheat oven to 350 degrees
Combine all ingredients in a cuisinart and mix until smooth
Bake for 1hour
Yum Yum moist and delicious!