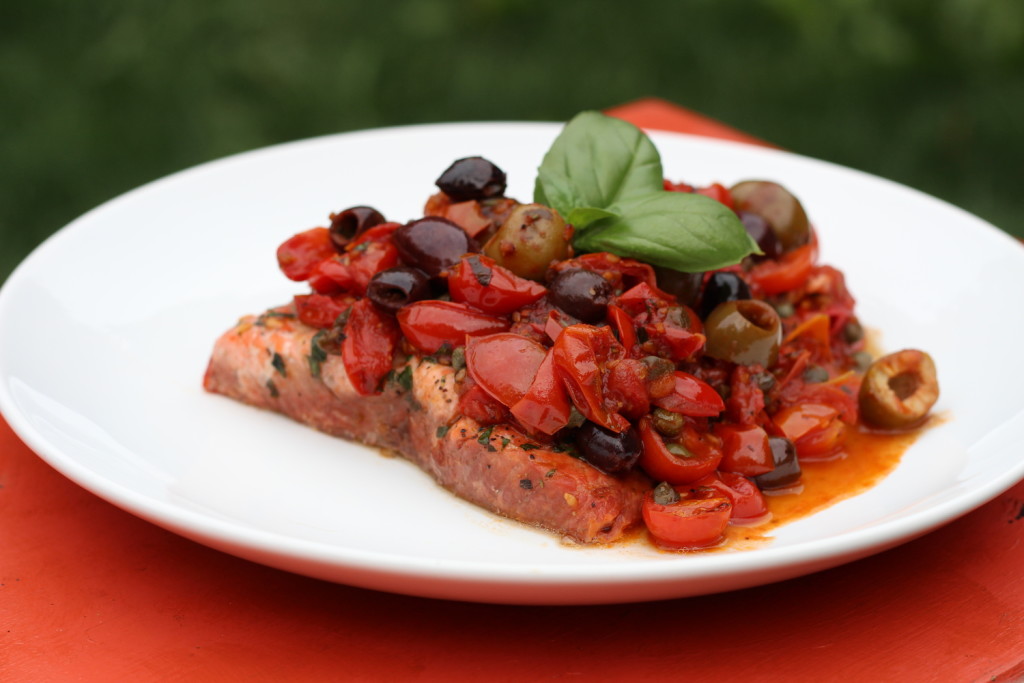 Italian Stallion Salmon
I could have called this Salmon Putanesca, but Italian Stallion sounded way more fun! If you want an incredibly flavourful Italian style salmon dish this one is bound to blow you away, try this! It's a perfect summer meal when you have access to tomatoes and herbs out of your garden.
Author:
Samantha B. Johnson
Ingredients
8 oz salmon
2 tbsp garlic infused oil
2 cups tomatoes chopped
1 cup olives- assortment of your choice (I like to get a few different types from the olive bar at WholeFoods) I find it best if you cut the olives in half
3 tbsp capers
¼ tsp minced oregano
¼ tsp minced rosemary
1 tbsp minced basil
⅛ tsp black pepper
⅔ tsp salt
¼ cup Merlot or any red wine
Instructions
Put pan on medium high heat
When pan is nice and hot add oil and salmon
Add tomatoes, olives and capers to pan spreading them out all around the salmon
Sprinkle in spices and lastly add wine
Cover and let cook for 8 min
Remove cover turn heat down to medium and cook another 10 min or until salmon is desired tenderness.
Remove salmon and let marinade continue to cook down with the lid off so it thickens about another 25 min.
Serve salmon with Puttanesca sauce over the top.