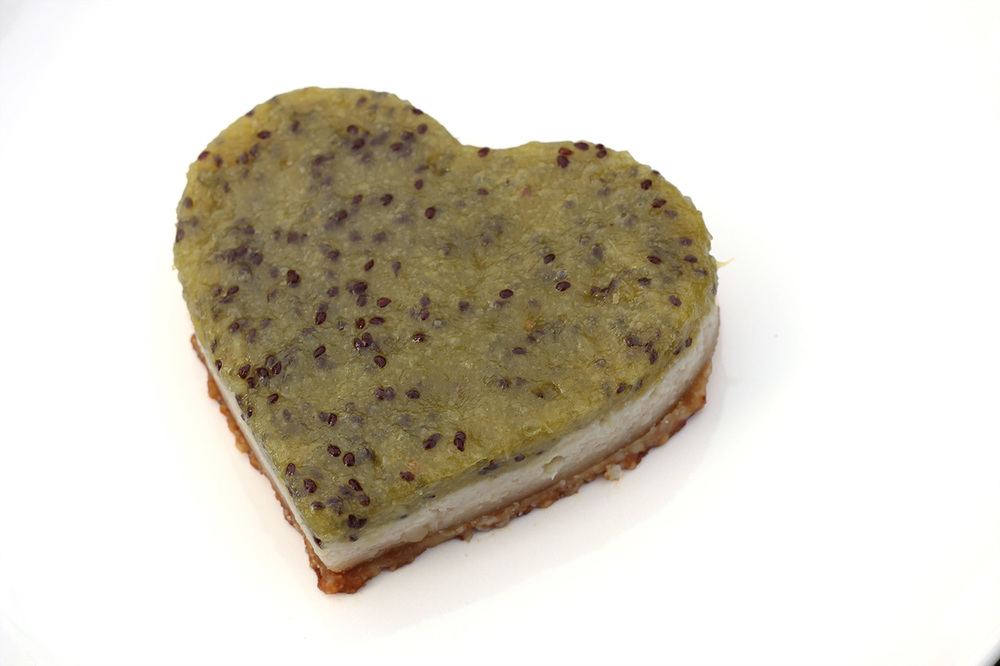 Kiwi Lime Tart
Kiwis are a forgotten fruit but they are the stars of this dish and boy oh boy are they good. Sweet and tart mmm just what the doctor ordered!
Author:
Samantha B. Johnson
Ingredients
Filling:
8 Kiwis
4 limes
⅙ cup honey


Crust:
⅓ cup coconut flour
2 cups cashews
2 tbsp honey
½ tsp salt
¼ cup palm shortening
Instructions
Preheat oven to 350 degrees
Melt palm shortening in a small pot
Put all crust ingredients into a Cuisinart and blend until smooth
Spread crust ingredients into a 8 X 8 baking dish. Grease up a piece of tin foil with coconut oil and but greased side down over crust cover with dry beans and bake for 15 min.
While crust is baking scoop out kiwi's and put in Cuisinart with, lime juice and honey and blend until smooth
Put blended filling ingredients into a saucepan and heat on med heat for about 10 min or until some other the water begins to evaporate off and mixture thickens.
When crust is done cooking add filling and bake for another 20 min
Let tart cool than put into refrigerator overnight so that it sets
*If the tart is too watery in the morning you can always put it in the oven to cook a bit longer. When you cut a piece out it should not release water if it does it was not cooked long enough.