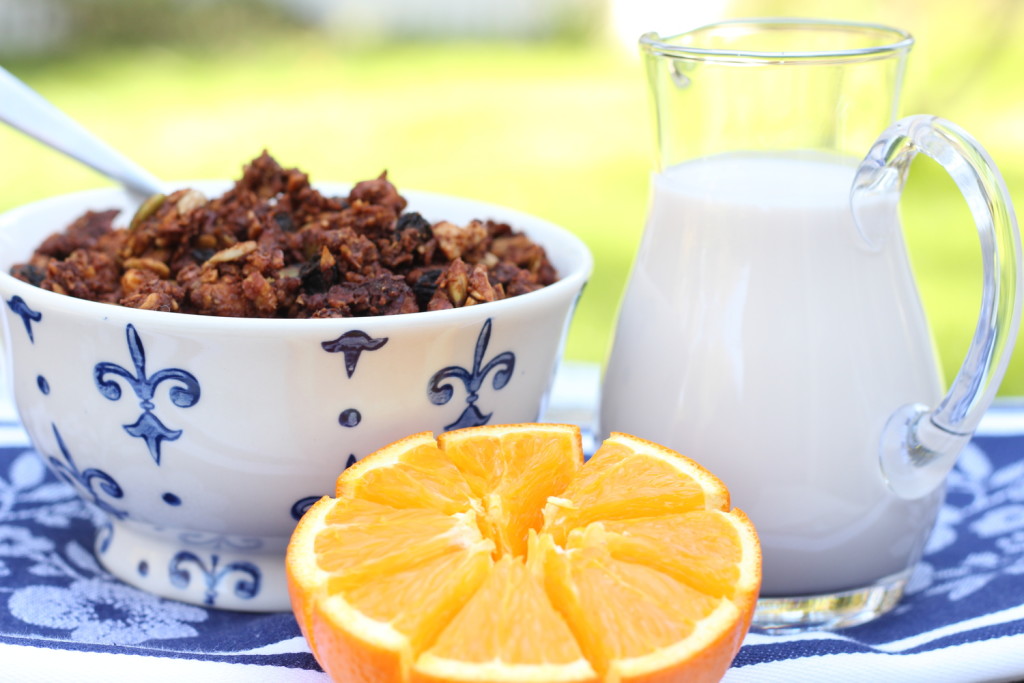 Mary Ellen's Grain-free Granola
Author:
Samantha B. Johnson
Ingredients
Dry ingredients:
1 cup Almonds (use a Cuisinart to break these up into bits)
¾ cup Pecans (use the Cuisinart on these too)
¾ cup Walnuts (bits)
½ cup Pumpkin seeds
½ cup Raisins
¼ cup Dried Bananas (chop these up into small pieces)
¼ cup Sunflower seeds
¼ cup Almond meal
2 ½ tsp Cinnamon
½ cup Shredded coconut
½ tsp salt



Wet ingredients:
¼ cup Coconut oil (warmed)
¼ cup Honey
2 tsp Vanilla extract
1 tsp Almond extract (optional)
Instructions
Mix dry ingredients.
Mix wet ingredients and then combine with dry ingredients.
Bake on parchment paper at 300 degrees for approx. 40mins total
Turn after 20 mins; turn again after another 10 mins.
Allow to cool before storing in an airtight container.