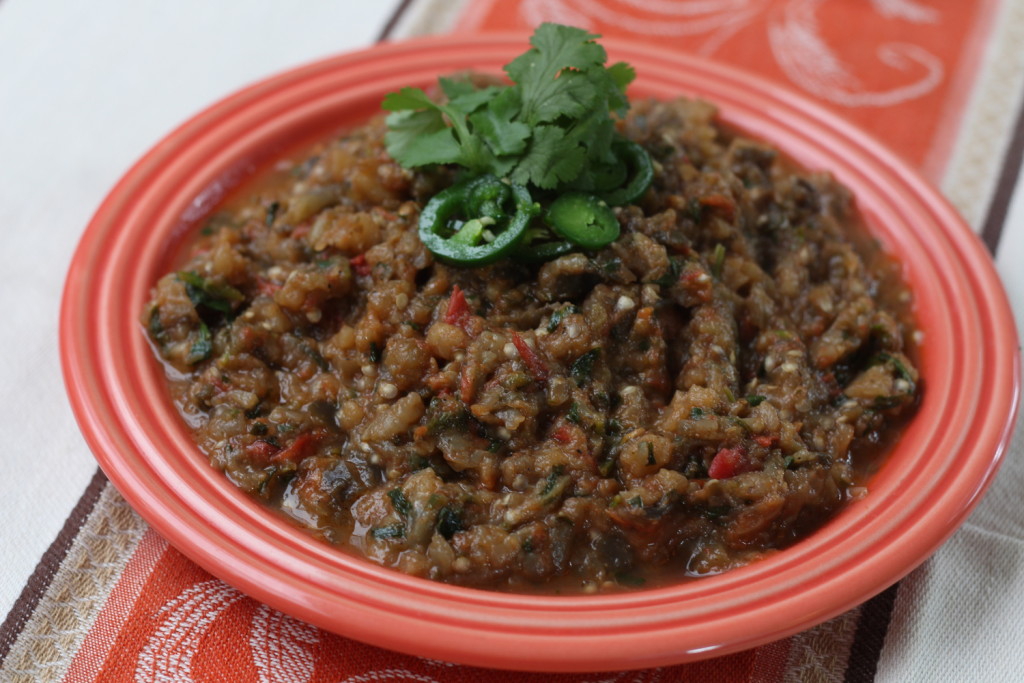 Moroccan Eggplant
I learned this recipe from a guy I met at a bar with a girlfriend (random I know but the universe works in mysterious ways haha). He was from Morocco and used to own a food cart in Portland. Somehow we got on the topic of food and he started telling be about all these incredible dishes that he makes. My mouth started salivating as he was passionately describing his favorite dishes. I couldn't write fast enough to keep up with all his glorious culinary creations. I love the unique combination of Moroccan spices. I modified his recipe a bit and it turned out so good. I really love eggplant and am super excited to add this dish to my cooking repertory. Hope you will enjoy it as much as I did. Serve it as a side dish with the Moroccan chicken (teaser-recipe coming soon) or as a dip with cucumber. Delish!
Author:
Samantha B. Johnson
Ingredients
1 Eggplant
1 medium heirloom tomato- chopped
½ jalapeño-finely minced
2 tbsp Garlic infused sesame oil
½ Lemon
½ tsp lemon rind
½ lemon- juiced
¾ tsp Salt
⅛ tsp Black Pepper
¾ tsp Cumin
¼ tsp Paprika
½ cup cilantro- chopped
Instructions
Cut Eggplant into cubes and boil for 25 min.
When eggplant is nice and soft, drain water.
Heat up a skillet to med/high heat and add garlic infused oil and throw in minced jalapeño. Let jalapeño infuse into the garlic oil bath for a few minutes.
Add eggplant and chopped tomatoes along with all spices, lemon rind and lemon juice
Stir spices in and mash eggplant letting tomato water cook off.
Let eggplant sauté until it has formed a nice mash and water has cooked away. This takes about 25-30 min.
Honestly, it is best served the next day. It gets better as it sits and cools you may have noticed that with soups as well. Something happens as it cools and the spices settle and interact with each other, the flavor deepens.