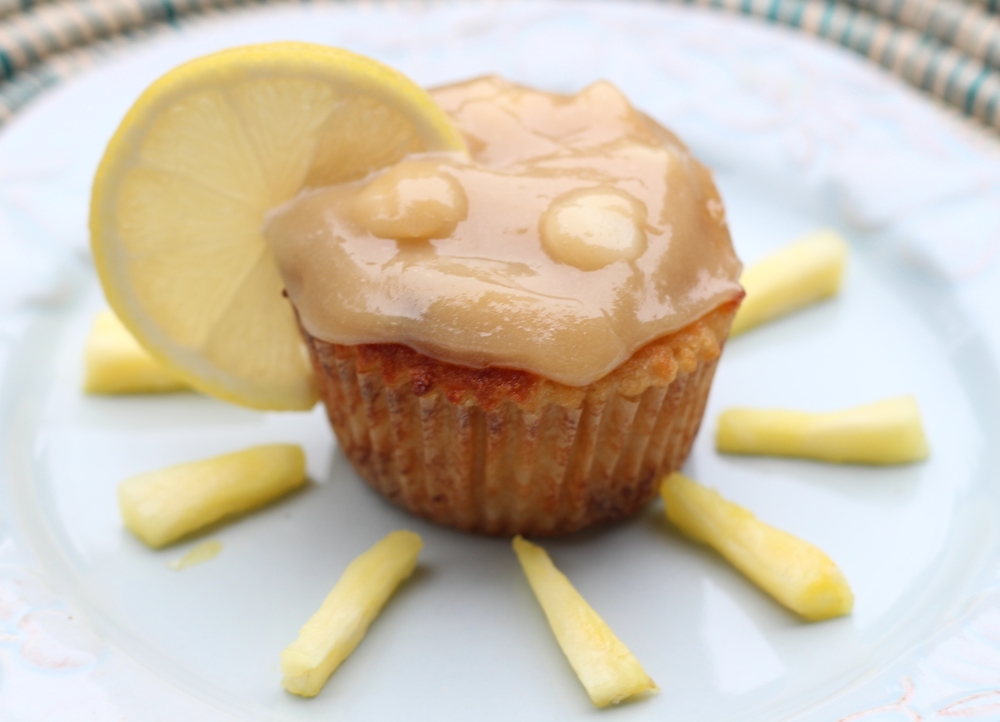 Pineapple-Coconut Muffins with Macadamia Nut Frosting
Take a tropical escape with these decadent muffins. I was really happily surprised to find out that pineapple was ok on the SIBO Specific Diet since it is one of my favorite fruits. These muffins are sweet and tart with a delicious creamy macadamia nut frosting guaranteed to make you wish you were lying on a beach somewhere feeling the ocean breeze.
Author:
Samantha B. Johnson
Ingredients
2 cups almond flour
4 tbsp coconut flour
1 tsp baking soda
½ tsp salt
4 tbsp coconut butter
4 tbsp lemon juice
2 tsp lemon rind
¼ cup honey
1 cup pineapple chunks+ juice
3 eggs
1 tbsp vanilla extract



Frosting:
¼ cup honey
1 cup macadamia nuts
½ tbsp vanilla extract
¼ cups pineapple chunks
Instructions
Preheat oven to 325 degrees
Mix all muffin ingredients except for pineapple in a bowl with a hand mixer until smooth
Remove pineapple core and cut sweet fleshy part of pineapple into small chunks and add into bowl blend with hand mixer a 10 seconds or until pineapple has broken up into smaller pieces if the pinnaple has not been sufficiently broken up then it will sink to the bottom of the muffin
Pour about ⅓ cup batter into each muffin pan lined with paper wrappers
Bake for 35 min or until crust is a golden brown and toothpick comes out clean
Frosting: Put all ingredients in blender or cuisinart and blend until smooth. I actually don't mind if there are some chunks of nut left it gives it a nice texture
Notes
You are going to love these!