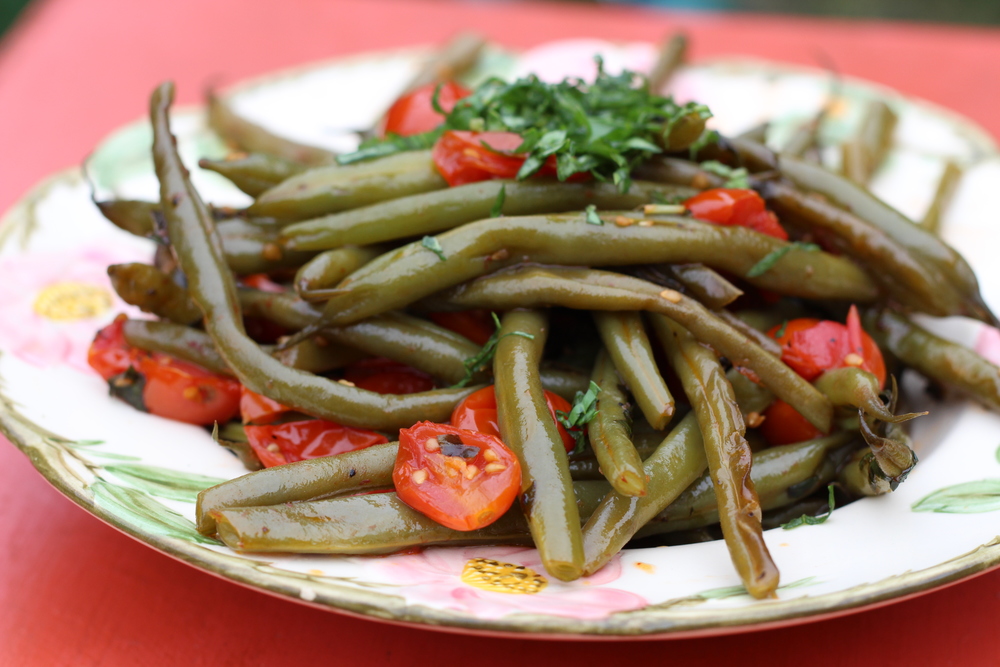 Tomato Basil Beans
I know these beans are a real time commitment to make but... let me tell you they are well worth it! Green beans happen to be one of my favourite vegetables. One day I was listening to this segment on The Splendid Table, which is an NPR cooking segment, if you are not familiar with it, and the woman was talking about this incredible Greek style green bean recipe that she learned and how it was probably the reason her husband married her. So I had to check it out! It was true they were really amazing and so different than the way I typically cook green beans. Before learning about the Greek style green beans I always tended to cook my beans al dente but for SIBO it is easier for your body to digest the beans more well done. This recipe is based on my inspiration from the Greek style green beans but they are an Italian Style green beans. I can't recommend this recipe enough. If you love green beans you will love this recipe and so will your stomach.
Author:
Samantha B. Johnson
Ingredients
1 lb green beans - cut in half
1 cup chopped cherry tomatoes
1 tsp lemon juice
½ tsp salt
⅛ tsp black pepper
2 tbsp garlic infused oil
⅛ tsp chili flakes
2 tbsp chopped fresh basil
Instructions
Add oil to medium heat skillet
Place green beans into skillet and then sprinkle salt and cubed tomato chunks over beans
Cover and cook on medium heat until beans and tomatoes soften about ½ hr
Add the rest of spices, basil, lemon and salt and stir
Uncover and let juices cook off usually takes about ½ hr
Turn off heat
This dish is great for those with really finicky stomachs because the beans are so well cooked it is easily digestible.