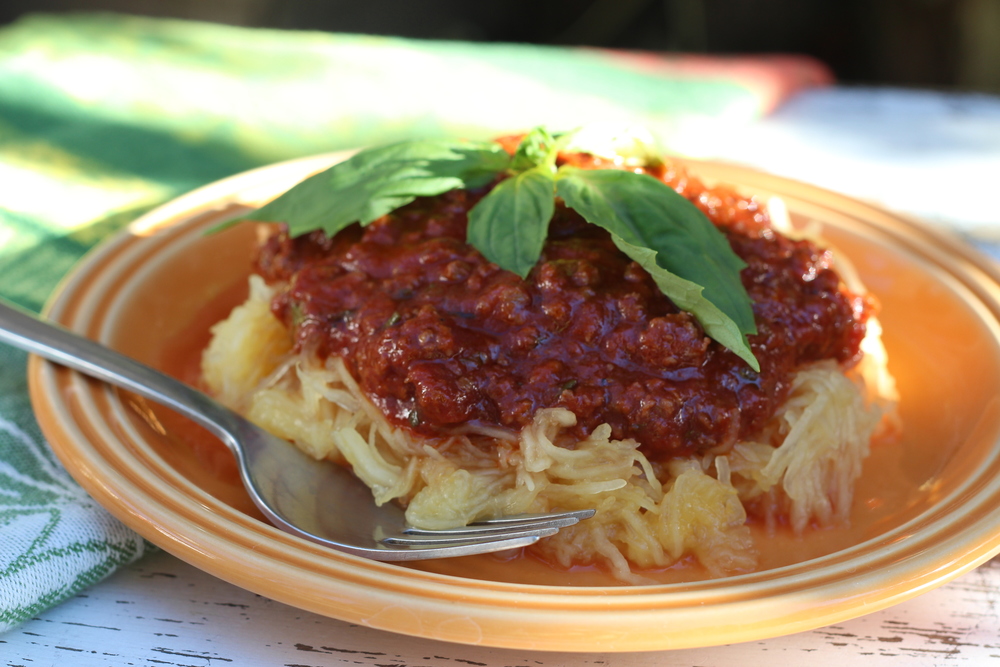 Buffalo Bolognese
This is a classic dish for those of us that don't eat pasta anymore. Its like nature made the perfect alternative. I love that once cooked the squash comes out in perfect spaghetti sized strips. I am actually beginning to wonder if it was this squash that inspired the creation of spaghetti style wheat pasta...
Author:
Samantha B. Johnson
Ingredients
Meat:
¾lb ground beef or buffalo
2 tsp Salt
¼ tsp black pepper
2 tbsp garlic oil


Marinara:
12oz tomato paste
2.5 cups water
2 tbsp garlic oil
2 tbsp fresh basil- minced
1 tsp fresh oregano- minced
1 tsp fresh rosemary- minced
¾ tsp salt
¼ tsp black pepper
¼ tsp red chili flakes
1 Spaghetti Squash
Instructions
Preheat oven to 400 degrees
Cut spaghetti squash in half lengthwise and put face down in baking dish with 1 inch of water
Bake in oven 30-40 min or until you squash has softened to the point to where when you push on the back of it and it gives. I like my squash al dente personally, so I try not to overcook it.
When squash is done cooking scoop out seeds and using a fork scoop out all of the insides and set aside.
While squash is baking put all marinara ingredients into a pot. Bring to a boil and then reduce heat to simmer.
Let cook down for about 1 hour
When marinara is almost done put 2 tbsp garlic oil into a skillet on medium/high heat
Once pan is warm add ground buffalo
As soon as the meat begins to brown use your wooden spoon to break it up into small pieces so it looks like taco meat and add salt and black pepper
Once meat is cooked through add it to the marinara sauce
Serve squash with marinara sauce and parmesan cheese. Fantastico!